I'm sharing 25+ simple changes you can make today, that will help you feel proud of your website.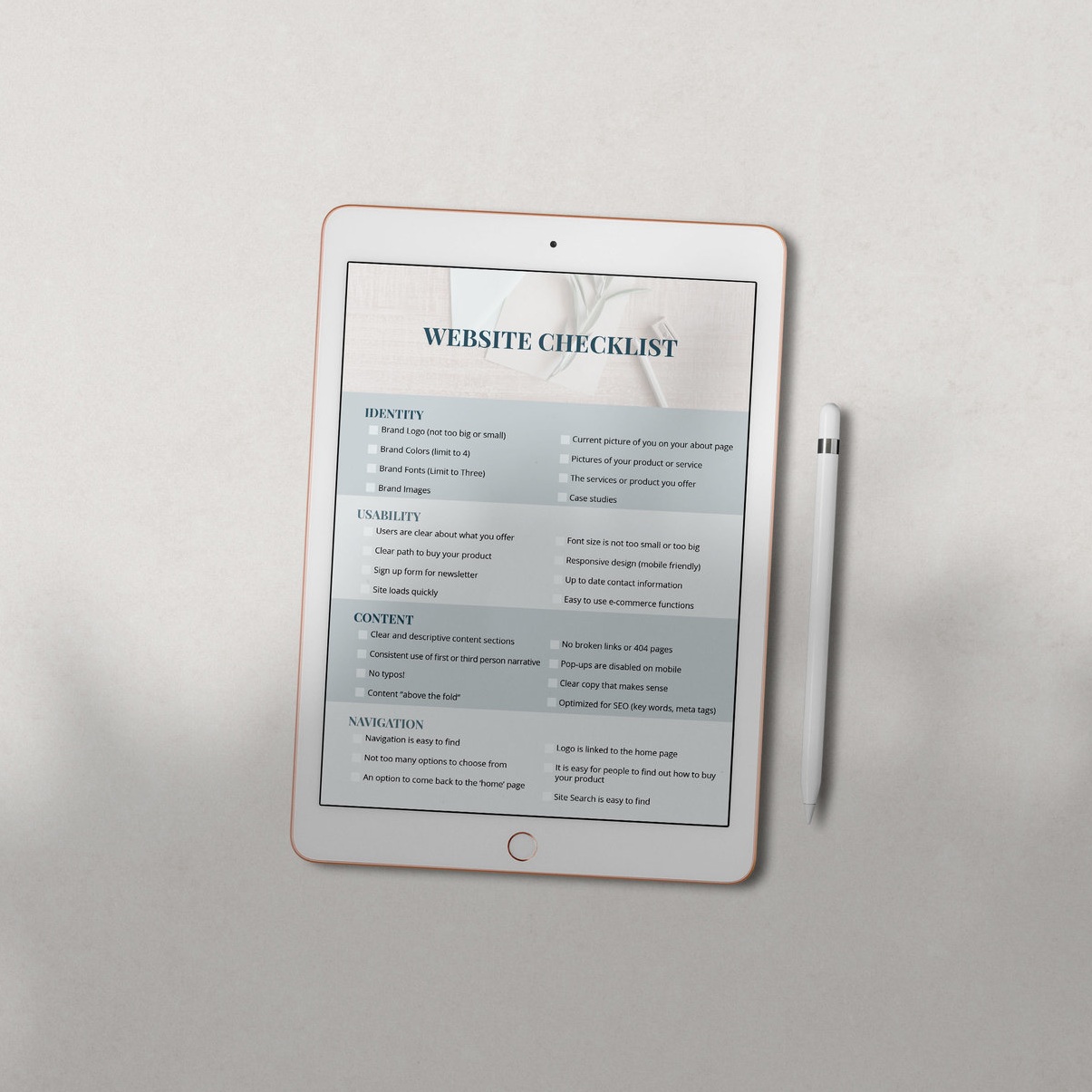 + 5 pages jammed packed with 25+ actionable
steps to update your website
+ Easy to understand descriptions for how to
make changes (no need to be a website
designer to understand!)
+ A super handy checklist that helps you
walk through your website and
start making updates ASAP.