Raise your hand if any of these sound familiar
✔ You have a side hustle or full time freelance gig but you struggle to find clients.
✔ When you do manage to book clients they are often not a good fit and don't value your expertise.
✔ You want the security of having clients lined up, begging to work with you
Join the free Dream Customer workshop now!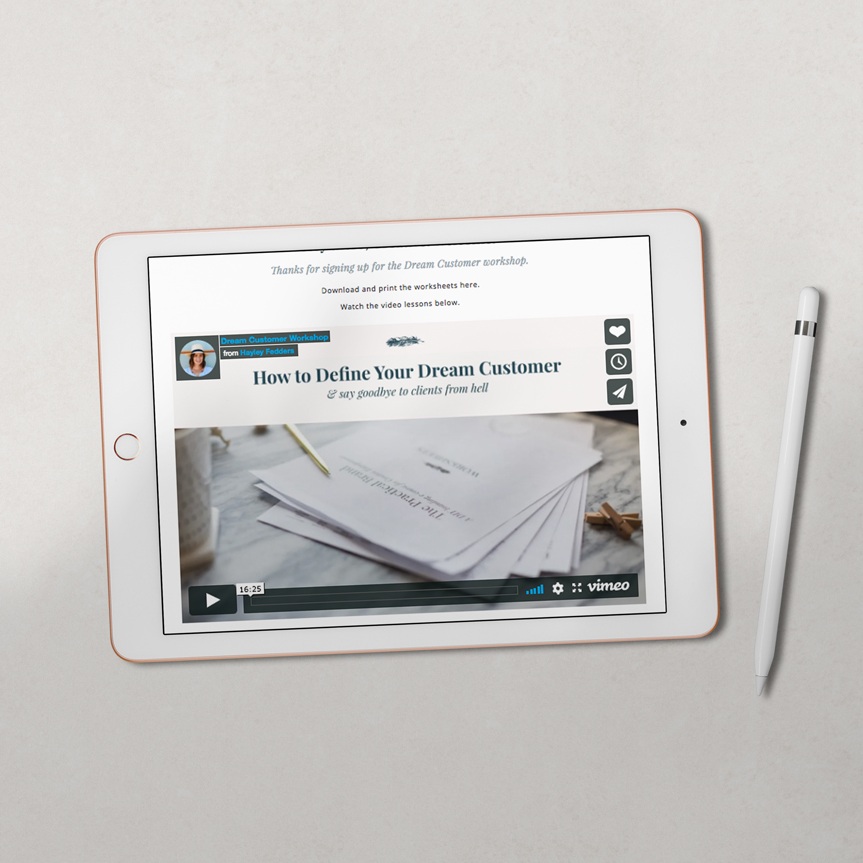 → A video workshop packed with tips on how to define your dream client
→ Free dream client worksheet to print out at home and complete
→ Actionable steps for attracting clients to your business
Join the free Dream customer workshop now!